24/24 Response Line | 1 866 APPELLE (277-3553)
At CPS Faubourg, all our intervention and support services are offered free of charge, are completely confidential, and are available in your area.
Response line 24/7
Always available, our response phone line is managed by professionals trained in suicide crisis response and is open to anyone who…
is in distress or crisis;
is worried about a loved one;
is mourning the loss of a loved one by suicide;
is looking for advice or information;
meets people with suicidal tendencies as part of their work and wants to benefit from a trained professional's clinical support.
Contacting one of our trained professionals means you will be heard without being judged, reflect for a moment, consider solutions and acquire the tools to get there.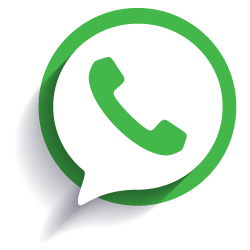 Phone support for those in mourning
Whether it is for you or for a loved one, our trained professionals are available day or night to listen to you, calm your concerns, and answer your questions.
Immediate support on site
Our trained professionals are available on demand for groups (family, friends, colleagues, etc.) that have been affected by a suicide to help de-escalate the crisis provoked by the event and reduce the contagion effect.
Preparatory meetings
These meetings, whether individual, conjugal or familial, are aimed at individuals affected by the loss (recent or past) of a loved one by suicide. This first step in the follow-up will provide answers to your concerns, help you understand your reactions and assess your needs. A minimum of 4 to 5 one-hour meetings every 3 weeks is usually required to move up to the follow-up stage.
Group follow-up
Intended for adults having beforehand attended preparatory meetings, group follow-ups aim to end isolation, promote expression and learning as pertains to daily suffering, recognize and accepts one's limits on top of finding simple ways of taking care of oneself.
These meetings (maximum of 8 participants per group) last 2 hours and are scheduled every 3 weeks over a period of approximately one year.
Follow-up for children and teens
Children and teenagers suffering from the loss of a loved one inevitably go through the same phases of mourning that adults do. However, they express it differently and at different moments in their lives, which is why they need an individual follow-up adapted to their specific rhythm. Meetings with children (less than 14 years old) are usually about 30 minutes per week, while teenagers get 45-minute follow-up meetings every 2 weeks.
Our trained professionals can also help parents prepare how they will announce the death to their children and can accompany them if needed. Information sessions are also offered to parents to give them the tools needed to deal with their mourning children.
TRAINING, RAISING AWARENESS AND CONFERENCES*
Recognized across Quebec for its expertise in suicide crisis intervention and in advanced training, CPS le Faubourg relies on the development and transmission of knowledge to fight against suicide-related issues. From our awareness workshop for the general public to advanced training for professionals, our specialized instructors make it their duty to propose the formula that meets your needs.
*Consult our training programme or submit your demand.
IMPLEMENTATION OF PROGRAMS IN THE WORKPLACE*
Our trained professionals can travel to your workplace on demand to discuss response strategies or program implementation such as: promotion of well-being, suicide prevention, as well as intervention and postvention.
*Consult the price chart to familiarize yourself with the cost of these services.
NEED HELP?
24/24 RESPONSE LINE | 1-866 APPELLE (277-3553)
GET IN TOUCH
NEED HELP? Contact us 24 hours a day, 7 days a week.
Toll free throughout Quebec 1 866 APPELLE (277-3553)
Local calls within the Laurentians 450 569-0101
SUBSCRIBE TO OUR NEWSLETTER